Australia has a lot of airports. To make things easier for travellers, we have compiled a list of the top 10 Australian airports in size and popularity.
Along the way, we'll mention some of the iconic Australian tourist destinations accessible from the various airports, whether viewing the Great Barrier Reef or going outback to see Uluru.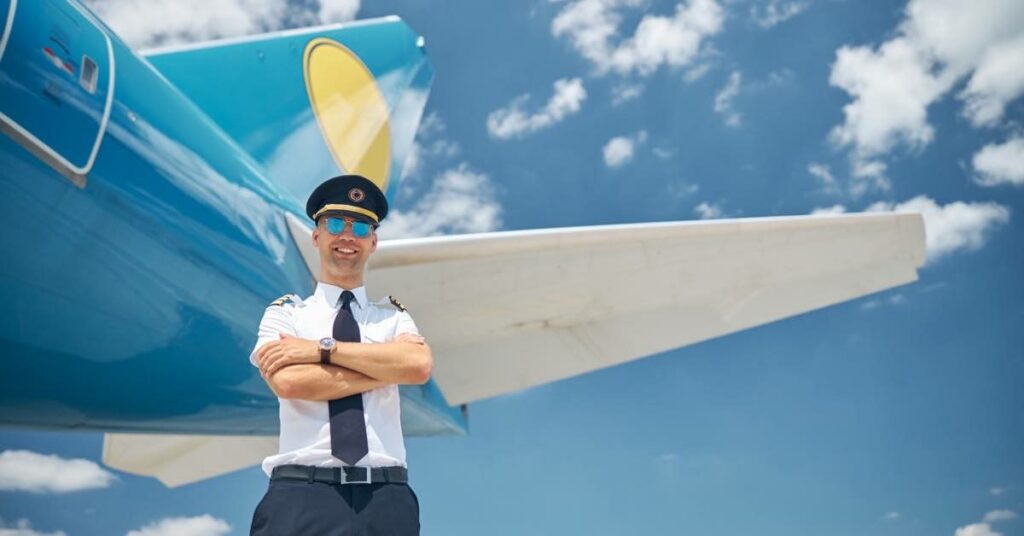 Australia has an abundance of airports. Which one is the best?
Here are the top 10 airports in Australia ordered by popularity.
1) Sydney Airport (SYD) – Sydney, New South Wales
Sydney Airport is Australia's busiest airport and falls within the top 50 busiest airports globally. It handles roughly 43 million passengers per year.
Three terminals are available at the Sydney Airport. A runway separates the International Terminal from the other two, so connecting passengers must allow longer transfer times.
Terminal 1 is used by Qantas, all Oneworld members and all Skyteam members. Virgin Australia and its partners (including Delta) and all Star Alliance members. Air New Zealand, Singapore Airlines, Emirates, American Express and SkyTeam
Terminal 2 serves FlyPelican, Jetstar, Regional Express Airlines, and Virgin Australia. There are lounges for Regional Express Airlines and Virgin Australia.
Terminal 3 is serving Qantas with QantasLink flights moving from Terminal 2 to Terminal 3.
Other terminals and freight terminals
An estimated 45 per cent of the national cargo traffic passes through the airport, making it a major freight hub. As a result, it is equipped with extensive cargo facilities, such as seven dedicated cargo terminals operated by various companies.
2) Melbourne Airport (MEL) – Tullamarine, Melbourne, Victoria
Located 14km kilometres northwest of Melbourne central lies the Melbourne Airport. It is the second-largest airport in Australia, after Sydney Airport.
Several international destinations are accessible from the airport, including Asia, North America, and South America. There are four terminals and two runways at the airport.
Do not confuse Melbourne Airport (MEL) with Avalon Airport (AVV), about 45 minutes away near Torquay and the start of the Great Ocean Road.
It is home to four terminal buildings, including Terminal 4 (Jetstar Airways, Regional Express Airlines), Terminal 1 (Qantas), Terminal 2 (all international flights), and Terminal 3 (Virgin Australia).
It takes ten minutes to walk from T1 to T4. The two terminals are close to each other. Among Qantas' domestic flights, Terminal 1 serves domestic and Terminal 2 serves international flights.
3) Brisbane Airport (BNE) – Brisbane, Queensland
Located northeast of Brisbane, Brisbane Airport serves both domestic and international flights. By way of the underground toll road Airportlink, the airport can be reached from the city.
Brisbane Airport is the third busiest airport in Australia, after Sydney and Melbourne, in terms of the number of passengers. Qantas and Virgin Australia are the two main airlines that fly out of the airport.
International Terminal and Domestic Terminal are the airport's two passenger terminals. Their distance from each other is two kilometres.
Transfers between terminals occur every 10 to 25 minutes on a free terminal transfer bus. The Skygate Shopping Mall and AIRPARK are also accessible by free buses.
4) Perth Airport (PER) – Perth, Western Australia
Located east of Perth's city centre, Perth Airport is a major international airport. Getting to the airport is accessible by car. Simply take the Tonkin Highway.
Perth Airport is Western Australia's largest airport. The airport is near Australia's fourth-largest city and is the fourth busiest in the country.
It is one of the longest flights in the world operated by Qantas from Perth Airport to London Heathrow Airport. Approximately a 17 and a half hour journey. It's not just Perth Airport that offers direct flights to Singapore. Broome Airport in the northwest also operates direct flights.
T1 (International and Domestic), T2 (Domestic) and T3 (International) are the airport's terminals. East of the runways is Terminals 1 and 2, while West is Terminals 3 and 4.
Shuttles run from T1/T2 to T3/T4 24 hours a day at one frequency every 20 to 30 minutes.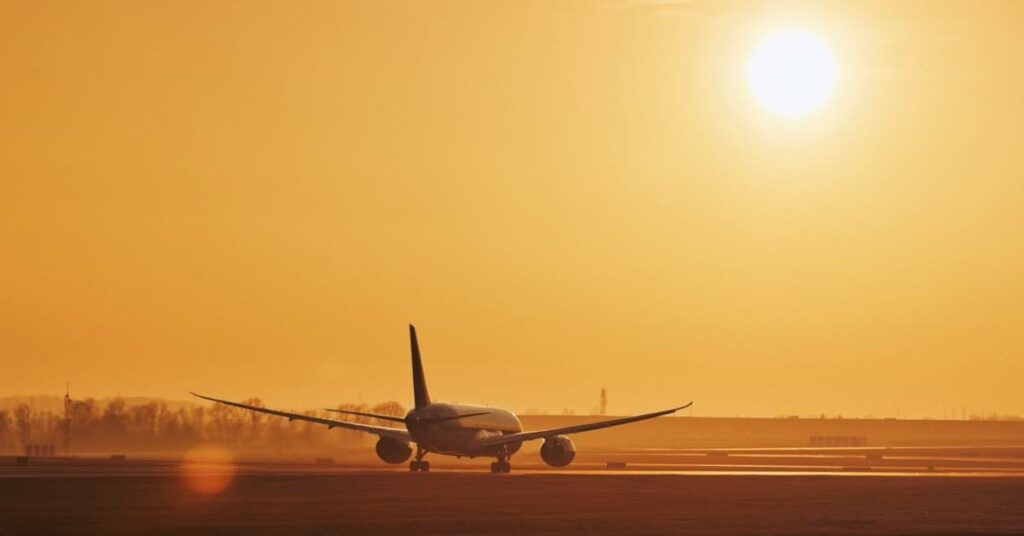 5) Adelaide Airport (ADL) – Adelaide, South Australia
Adelaide is home to Adelaide Airport, situated west of the city centre. If you take Sir Donald Bradman Drive from the city centre, you can easily reach the airport.
In terms of traffic, Adelaide Airport is the fifth busiest airport in Australia and the largest airport in the state of South Australia. A total of 15 airlines operate flights to and from the airport, both domestically and internationally. Sydney and Melbourne Airports are the second and third most popular destinations for passengers at Adelaide Airport.
There is only one terminal at Adelaide Airport. Arrivals are located on level zero of the terminal, departures on level two. However, the terminal has three floors in total.
6) Gold Coast Airport (OOL) – Gold Coast, Queensland
It is located a short distance from many beautiful beaches in the south of the Gold Coast city. Located near the Gold Coast Highway, the airport is not difficult to find.
The Gold Coast Airport is located just across the Queensland/New South Wales border in the east of Australia. Gold Coast is a major tourist destination in the region. Brisbane is located south of the Gold Coast.
There are many beaches and surfing spots along the Gold Coast. Both Sydney Airport and Melbourne Airport offer daily flights to the Gold Coast. There are primarily Jetstar Airways and Virgin Australia flights at Gold Coast Airport.
The main terminal known as Terminal 1 serves the airport on the Gold Coast. In the middle are the check-in counters, and Domestic Arrivals is on the left. International Arrivals is on the right.
7) Cairns Airport (CNS) – Cairns, Queensland
North of Cairns is Cairns Airport, located near the ocean. Located near Captain Cook Highway 1 and Cairns Western Arterial Road, it is accessible by car.
Located in Australia's northeast, Cairns Airport is an international airport. Brisbane, Melbourne, and Sydney are all served daily by Qantas, Jetstar Airways, and Virgin Australia. Great Barrier Reef is accessible close to Cairns Airport.
Two terminals are located at Cairns Airport. The international terminal is the first, and the domestic terminal is the second. Each terminal is within walking distance of the other and is located east of the single runway.
8) Canberra Airport (CBR) – Canberra, Australian Capital Territory
Australia Capital Territory is home to Canberra Airport, east of the city. The airport is near the Federal Highway.
Driving along the Molonglo River along Morshead Road will take you to the airport from Canberra's city centre.
Australia's capital city has an airport called Canberra Airport. There are about three million passengers at the airport each year.
Canberra Airport is only 3 hours away from Sydney Airport, the busiest airport in Australia. Near the airport terminal in Canberra is Brindabella Business Park.
There is only one terminal at Canberra Airport: Arrivals is on the lower level, departures are on the upper level.
9) Hobart Airport (HBA) – Hobart, Tasmania
The Tasmanian airport is located in the south of the country, northeast of Hobart. Located near the Tasman Highway, a road connecting Hobart and Launceston, the airport is nearby.
Tasmania, which lies south of Melbourne, has Tasmania Airport, which is Tasmania's largest airport. Its second airport is Launceston Airport. From Hobart Airport to destinations throughout Australia (and Antarctica), Flights are available.
All flights depart from and arrive at the same terminal.
10) Darwin International Airport (DRW) – Darwin, Northern Territory
A few kilometres northeast of the city centre is Darwin Airport in Australia's Northern Territory. You can drive to Darwin Airport via the Stuart Highway.
Airports in Australia and Asia are connected to Darwin Airport, the primary airport in the Northern Territory. Airport services are provided by regional carriers Airnorth and Fly Tiwi. Kakadu National Park is within easy reach of Darwin Airport.
Two floors make up the passenger terminal at the airport. There are check-in counters on the ground floor, a security checkpoint and arrival hall on the first floor, a departure hall on the ground floor.
Why You Should Check for the Best Destinations by State in Australia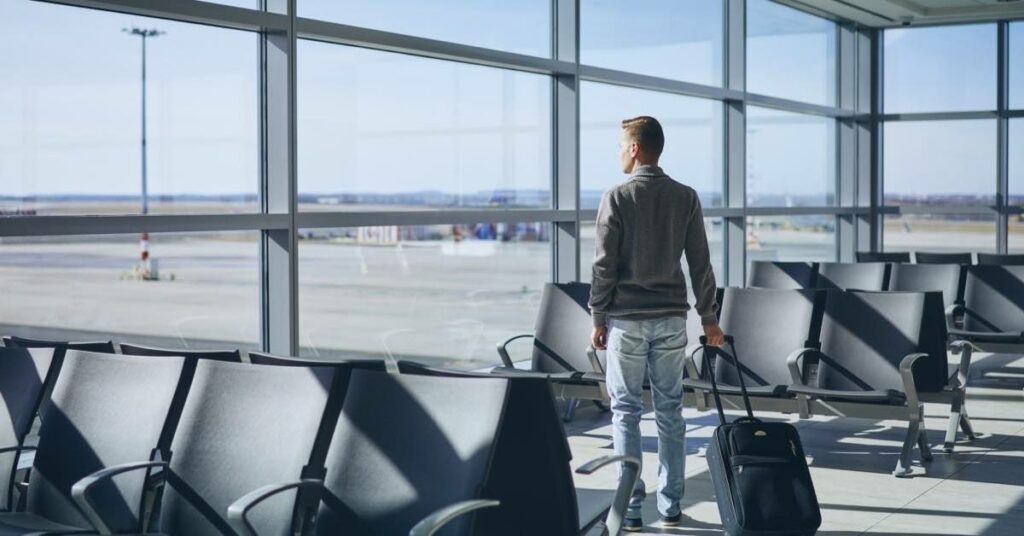 Australia is home to some of the most unique destinations in the world. It can be hard to pick which one is best for your next vacation with so many travel options.
Fortunately, you don't have to do all of the work yourself. We've put together a list of some of the best destinations in Australia to help you make your decision easier.
The Main Airports in New South Wales
The most impressive and best airport in New South Wales is Sydney Airport. Sydney Airport is Australia's largest airport, and it is located in the city of Mascot. It has four runways, and it has more than 50 airlines flying into or out of the airport each day.
Airports are places where people get on and off the plane to fly to their destination. Airports are also used by aircraft to refuel, get new passengers, or pick up cargo. New South Wales proudly fulfils all these roles in the following airports.
Sydney Airport – Sydney
Newcastle Airport – Newcastle
Ballina Airport – Ballina
Coffs Harbour Airport – Coffs Harbour
Albury Airport – Albury
Port Macquarie Airport – Port Macquarie
Wagga Wagga Airport – Wagga Wagga
Dubbo Airport – Dubbo
Tamworth Airport – Tamworth
Armidale Airport – Armidale
Flights Into Victoria's Top Airports
Victorian Airports is a major passenger service and infrastructure provider for Victoria, Australia. The state manages Melbourne Airport and Avalon Airport and supports the operation of Western Australia's Perth Airport.
Many companies are contributing to passenger satisfaction. Mainly Qantas has grown to become an integral part of Victoria's infrastructure.
There are two main passenger airports in the state of Victoria.
Melbourne Airport – Melbourne
Mildura Airport – Mildura
Queensland "Shineshine State" Top Tourist Airports
Queensland Airports are the airports that serve the Australian state of Queensland. There are four international airports and many domestic airports, which combine to handle over 30 million passengers annually.
These facilities offer air harbour, air freight services, passenger terminals, hangars and other facilities for aircraft, navigation aids and air traffic control.
Being a large state with large regional populations, Queensland has many airports.
Brisbane Airport – Brisbane
Gold Coast Airport – Gold Coast
Cairns Airport – Cairns
Townsville Airport – Townsville
Mackay Airport – Mackay
Sunshine Coast Airport – Sunshine Coast
Rockhampton Airport – Rockhampton
Hamilton Island Airport – Hamilton Island
Gladstone Airport – Gladstone
Proserpine Airport – Proserpine
Emerald Airport – Emerald
Mount Isa Airport – Mount Isa
Roma Airport – Roma
Hervey Bay Airport – Hervey Bay
Toowoomba Wellcamp Airport – Toowoomba
Bundaberg Airport – Bundaberg
Moranbah Airport – Moranbah
Horn Island Airport – Horn Island
The Major Airports in Western Australia
The largest and best airport in Western Australia is Perth Airport. It is located in the city of Perth, and it serves as the central hub for Qantas and Jetstar.
Perth Airport has four terminals, and they are all interconnected with each other. With three runways, this airport can handle more than 30 million passengers annually.
Perth Airport – Perth
Karratha Airport – Karratha
Port Hedland Airport – Port Hedland
Broome Airport – Broome
Newman Airport – Newman
Kalgoorlie Airport – Kalgoorlie
Paraburdoo Airport – Paraburdoo
Geraldton Airport – Geraldton
Learmonth Airport – Exmouth Western
Kununurra Airport – Kununurra
Listed Below Are the Main Airports in South Australia
The best airport in Southern Australia is the Melbourne Airport. This airport has high passenger satisfaction, and it is ranked second in the world for on-time departures. Melbourne Airport also has excellent customer service, which is why it was voted as the World's Best Airport by Skytrax Awards.
Melbourne Airport has more than 50 airlines flying to over 80 destinations worldwide. It also offers plenty of shopping and dining options for passengers waiting to board their flight.
Adelaide Airport – Adelaide
Port Lincoln Airport – Port Lincoln
Mount Gambier Airport – Mount Gambier
Olympic Dam Airport – Olympic Dam
List of Tasmania's Main Airports
Tasmania has a few airports worth noting. The largest is Hobart International Airport. The most common airport for most tourist travellers.
Hobart International Airport – Hobart
Launceston Airport – Launceston
Devonport Airport – Devonport
Main Airports in the Northern Territory
The Northern Territory is a great place to visit, but it's also a great place to live. It's the country's only other territory besides the Australian Capital Territory, with diverse terrain and wildlife to explore. If you're thinking about moving there, one of the first things you'll need to decide is which airport you'll be flying into.
Darwin International Airport – Darwin
Alice Springs Airport – Alice Springs
Ayers Rock Airport – Ayers Rock
Australian Capital Territory Airport
The Australian Capital Territory (ACT) is home to Canberra Airport. This is an excellent destination for anyone wanting to visit Australia's capital and parliament house.
Canberra Airport – Canberra